Professional Sewer Line Repairs For Lake Zurich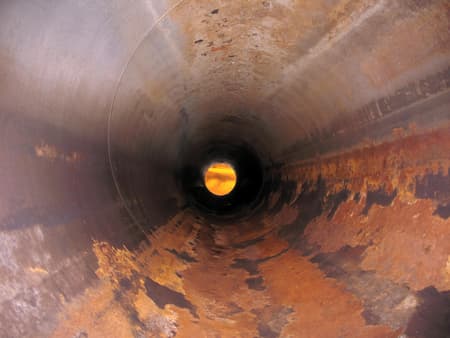 When you hear the name Ford Plumbing, sewer line repairs may not be the first thing you think of, but you'll be glad to know it's yet another task we can take care of. Our customers in Lake Zurich have realized over the past almost four decades that we offer a lot of different services and deliver high-quality results. When you need a plumber for any reason, we're the team to trust.
Over time, sewer lines can deteriorate or become compromised, such as developing cracks from freezing or soil shifting. If left untreated, clogs form that slow and then block your pipes and drains. Sewer line repairs are a necessary part of the upkeep of your sewer and plumbing system, and we're here to help with that.
If you ignore the need for maintenance and repairs too long, you'll end up with significant problems that require sewer line replacement. Our job is to provide you with plumbing that gives you peak performance and optimal longevity.
Sewer Repair
Ask any reputable plumber in Lake Zurich, and they'll tell you what you don't want to hear - you're causing your sewer and sewer line repairs. Not all of them, mind you since some repair needs are caused by aging or sagging. However, some are avoidable, so make sure you're doing your part to prevent:
Flushing material own the commode that doesn't belong there

Allowing grease to go down the drain

Tree root intrusion - keep those threes trimmed to prevent excessive growth

Cracks from driving over the lawn and sewer lines or tank

Not having it cleaned, repaired, or otherwise maintained
What You Should Know About Your Sewer & Sewer Lines
Homeowners should keep up with maintenance and prevent letting anything go down the drain that doesn't belong there, including harsh DIY chemical drain cleaners. If you're noticing easily clogged drains, unpleasant odors, or pooling water in your yard, don't ignore these red flags.
Call Ford Plumbing to inspect your system and determine whether you require sewer line repairs or replacement. Contact us in the Lake Zurich area today, and let us address your need for sewer line repairs.
Need a Plumbing Expert?
Contact Ford Plumbing!
Our Trusted Brands
When you need to contact a Lake Zurich plumber, be sure they're trained and authorized to work on your make, model, and brand - or just call us because we do it all! Check out this impressive list of most of the brands we offer professional plumbing services for.
Moen

Grohe

Chicago

Delta

Gerber

Bradford White

A. O. Smith

State Industries

Kohler

Americast

Bootz

National

Mustee

Marblecast

Swanstone

Hand Tiled

Mansfield

Insinkerator

Lang

Grundfos

Bell & Gossett

Brasscraft

Watts

Red White

Barnes

Hydromatic

Metropolitan

Aquanot
Our Recent Projects
Coming Soon!

Contact Ford Plumbing
Schedule Your Appointment With An Expert Plumber In Lake Zurich Today!