Why You Need A Drain Camera Inspection For Your Sewer And Plumbing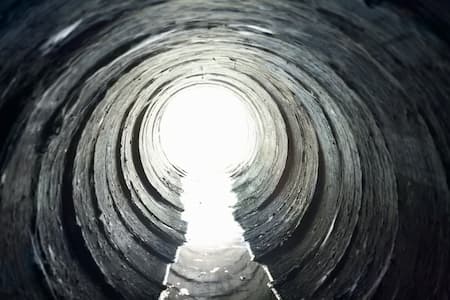 Even if you've never had a drain camera inspection conducted by a professional plumber, you've probably heard of it. Maybe you've even seen it in commercials. The technology makes it possible for industry pros to gain visual access to parts of your plumbing that would otherwise be inaccessible without tearing up your yard.
The question is - do you need one? If you've been experiencing problems with your plumbing, you may be an ideal candidate for this type of service.
Benefits Of Video Inspection Cameras
When you partner with a reputable and honest plumber for video inspection camera service, the results can be very beneficial. The technology has advanced significantly over the years, and imaging is sharper and clearer than ever. Industry experts use cameras in ways that are of great advantage to homeowners and clients:
Locate A Leak - Without the ability to narrow down and pinpoint a leak, it will continue to waste water and cause damage to your home. Left unchecked, even a small leak can wreak havoc on your home and lead to health hazards like mold.
Assess A Blockage - Slow or clogged drains can be caused by many things and be located anywhere along your line. Using a camera enables a professional to locate the problem and diagnose it quickly and easily.
Salvage Your Landscaping - Before the invention of drain cameras, jobs like this meant tearing up the yard to access the plumbing or sewer. Even the most careful plumber couldn't get the job done without doing serious damage to beautiful lawns and expensive landscaping.
Locate An Object Of Value - Do you know how many valuable pieces of jewelry find their way down the drain? It's not something you think about until it's your wedding ring or precious family heirloom. The good news is that should this happen to you, a plumber can search for, locate, and retrieve your valuable item in most cases.
Ford Plumbing is here to help! In the Lake Zurich area, call us now to schedule service with an expert plumber and get the drain camera inspection you need.
Need a Plumbing Expert?
Contact Ford Plumbing!
Our Trusted Brands
When you need to contact a Lake Zurich plumber, be sure they're trained and authorized to work on your make, model, and brand - or just call us because we do it all! Check out this impressive list of most of the brands we offer professional plumbing services for.
Moen

Grohe

Chicago

Delta

Gerber

Bradford White

A. O. Smith

State Industries

Kohler

Americast

Bootz

National

Mustee

Marblecast

Swanstone

Hand Tiled

Mansfield

Insinkerator

Lang

Grundfos

Bell & Gossett

Brasscraft

Watts

Red White

Barnes

Hydromatic

Metropolitan

Aquanot
Our Recent Projects
Coming Soon!

Contact Ford Plumbing
Schedule Your Appointment With An Expert Plumber In Lake Zurich Today!