Top 3 Most Common Emergency Plumbing Repairs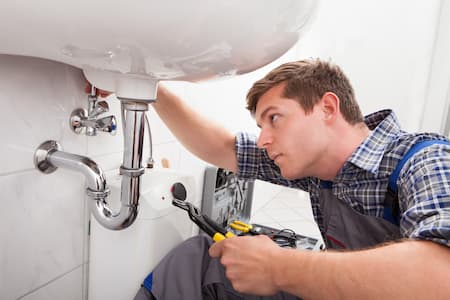 If you've already experienced it, you know how troubling it can be; your plumbing is amiss, and you don't know if you can wait to get it fixed. Trying to avoid plumbing repairs is ideal, which is why it's a good idea to have maintenance inspections and address minor problems as soon as they become apparent. Unfortunately, however, sometimes the problem seems to materialize without prior warnings.
The best thing you can do to prepare for emergency repairs is to have a reliable and honest local plumber saved to your contact list, so you know who to call in an emergency. Also, make yourself aware of the most common issues, so you know if it's time to call for emergency plumbing service.
Are You Dealing With An Inconvenience Or An Emergency?
You don't want to call in a plumber after hours if you don't have to; we get it. But some plumbing problems are too significant to ignore. Here are some examples of service that probably can't wait for a scheduled service appointment time in the future:
Burst or Leaking Pipes - A compromised pipe can waste hundreds of gallons of water over a 24 hour period! It can cause plenty of damage to your home and lead to mold problems, too. Based on the severity of the problem, this usually qualifies as an urgent service call.
Overflowing Toilet - Suppose you've attempted to resolve the issue with a plunger, and it hasn't helped. In that case, this may constitute an emergency if it's spilling wastewater all over your bathroom or if it's your only household commode.
Water Heater Leak - A leak is an unfortunate sign of the end for a water heater. It's important to minimize the damage from a leak and take care of replacement so your home can have hot water restored for comfort and sanitation purposes.
Finding Your Pro
Save yourself the stress of waiting until you have an emergency to try to choose your plumbing professional. Ford Plumbing is an established and reputable local plumbing company, and we're here to provide you with emergency service.
We're available to our customers 24/7. Call us in Lake Zurich when you need a plumber, and we promise to exceed your expectations.
Need a Plumbing Expert?
Contact Ford Plumbing!
Our Trusted Brands
When you need to contact a Lake Zurich plumber, be sure they're trained and authorized to work on your make, model, and brand - or just call us because we do it all! Check out this impressive list of most of the brands we offer professional plumbing services for.
Moen

Grohe

Chicago

Delta

Gerber

Bradford White

A. O. Smith

State Industries

Kohler

Americast

Bootz

National

Mustee

Marblecast

Swanstone

Hand Tiled

Mansfield

Insinkerator

Lang

Grundfos

Bell & Gossett

Brasscraft

Watts

Red White

Barnes

Hydromatic

Metropolitan

Aquanot
Our Recent Projects
Coming Soon!

Contact Ford Plumbing
Schedule Your Appointment With An Expert Plumber In Lake Zurich Today!