Hydro Jetting Is A Non-Invasive Way To Clear Your Lake Zurich Pipes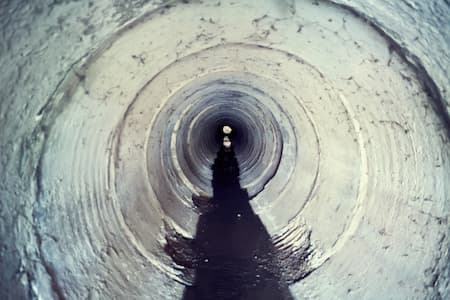 Ford Plumbing is always looking for ways to take better care of our clients in Lake Zurich, and hydro jetting is one of those ways. We're glad to be able to offer an effective and efficient solution to non-invasive pipe cleaning. You should be able to trust your plumber to have your best interest in mind, and we do at Ford Plumbing.
We use continuing education and innovative equipment to optimize the customer experience. We encourage our customers to stay current with hydro jetting, to maintain a healthy plumbing system, and prevent clogs.
It can be easy to lose sight of the value of preventative maintenance, but we assure you it's more cost-effective than the alternative, which is an emergency repair service. Prolong the lifespan of your plumbing system and optimize the performance with upkeep like hydro jetting.
Clearing Plumbing Blockages With High Pressure Water
Clearing plumbing blockages with high-pressure water is something your plumber in Lake Zurich should offer. The perks of professional hydro jetting are numerous, including but not limited to:
Cleans Pipes - By removing build-up and obstructions, your plumbing performs better.

Removes Bacteria - The gunk in your pipes harbors bacteria, so removing it is better for health.

Reduces Residue - Eliminate grease, soap scum, and other residues that cause slow or clogged drains.

Better Longevity - Your pipes and plumbing system will last longer with regular care, including cleaning.

Alternative to Repairs - Lower the risk of requiring emergency sewer line repairs service by keeping your plumbing fully functional.
Smart Homeowners Appreciate Hydro Jetting Service
Be a savvy homeowner and do everything you can for your home to help it serve you and your family more effectively. The plumbing is an essential part of keeping your home running smoothly and cleaning the pipes with hydro jetting does wonders for the lines. Think of it as a way to pressure wash the inside of your plumbing!
If you want drains and pipes that operate as good as new, it's time to schedule your cleaning service and maintenance. Call Ford Plumbing now, and make an appointment for hydro jetting in Lake Zurich.
Need a Plumbing Expert?
Contact Ford Plumbing!
Our Trusted Brands
When you need to contact a Lake Zurich plumber, be sure they're trained and authorized to work on your make, model, and brand - or just call us because we do it all! Check out this impressive list of most of the brands we offer professional plumbing services for.
Moen

Grohe

Chicago

Delta

Gerber

Bradford White

A. O. Smith

State Industries

Kohler

Americast

Bootz

National

Mustee

Marblecast

Swanstone

Hand Tiled

Mansfield

Insinkerator

Lang

Grundfos

Bell & Gossett

Brasscraft

Watts

Red White

Barnes

Hydromatic

Metropolitan

Aquanot
Our Recent Projects
Coming Soon!

Contact Ford Plumbing
Schedule Your Appointment With An Expert Plumber In Lake Zurich Today!